How much radiation is too much?
The question: "How much medical radiation is too much?" has no definitive answer.
The amount of medical radiation that meets your health needs is all that is required.
Low need – an x-ray of a broken ankle



Moderate need – a CT scan for adult appendicitis



High need – multiple CT scans after a traumatic accident

A better question is: How much radiation exposure is required to take care of my condition?
There is no fixed answer.
It depends on your medical condition.
Ask your healthcare provider and radiologist about the benefits of your exam and amount of radiation exposure involved.
Ask your physician two questions:
What do we expect to learn from this x-ray examination?
Will decisions about my healthcare be determined from my imaging exam?
You and your healthcare provider must work together to decide what is necessary and best for you.
One follow-up question to ask might be: Is an x-ray, CT scan or nuclear imaging exam the best exam, or would other exams like ultrasound, magnetic resonance imaging or lab tests, work as well?
Your physician may say:
An ultrasound examination will not be sensitive for what we are trying to see.
An MRI exam takes longer and is not the best test at this time. We might need that later.
A CT exam is very sensitive for the condition you might have, and we have to find out if our diagnosis is correct.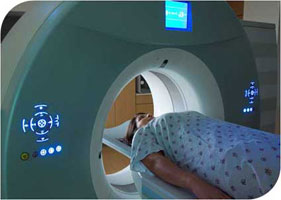 If the results of an examination will not determine your future course of medical care, then it is unnecessary.
Sometimes, an additional x-ray, CT scan or nuclear imaging exam may help determine treatment or recovery progress. If so, the examination is necessary.
There is no set answer to the question: "How much medical radiation is too much?" Physicians should prescribe what is necessary, avoid overuse and safely use imaging procedures for your healthcare.
The answer depends on your medical need. Asking questions can help you understand why you need an examination and which one is best for your healthcare.
This page was reviewed on April 15, 2022